Congratulations to our Edgemont Class of 2021!!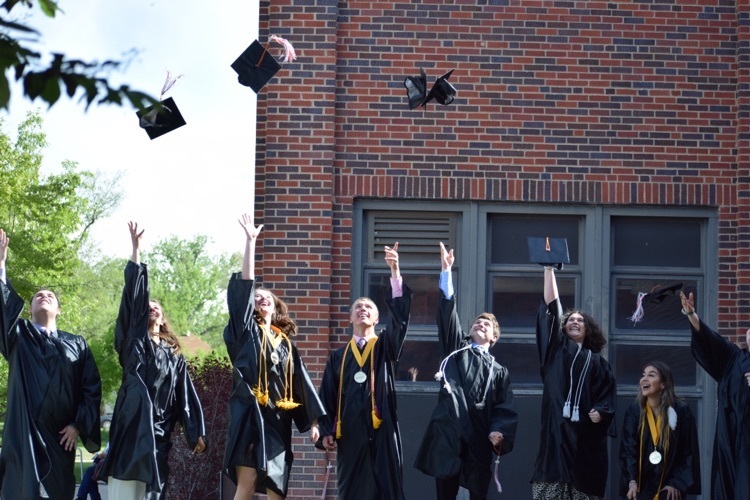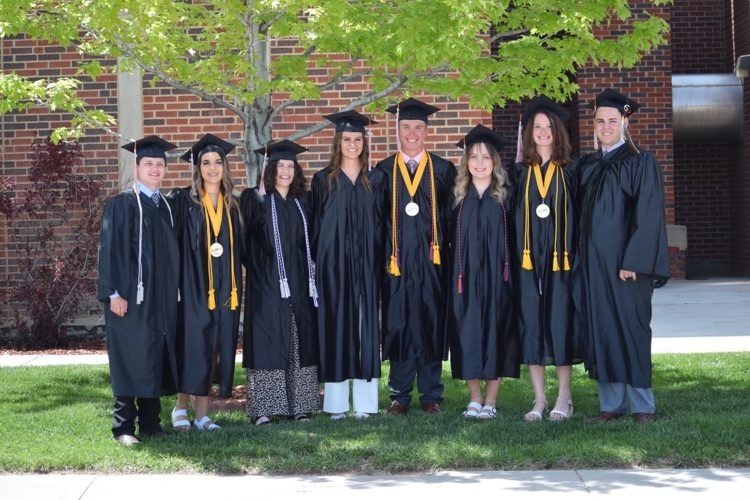 The Upper Elementary was able to visit The Journey Museum in Rapid City.

HS Track: The State B meet is at SDSM&T May 28th-29th. 2021 EHS qualifiers include the girls 4x100 relay team (finals, Saturday, 10:40am), Morgan Peterson in the 100mH (prelims, Friday, 3:15pm and finals, Friday, 5:05pm) and the 300mH (finals, Saturday, 11:45am), and Bridget Neville in the 400m Dash (finals, Saturday 11:05am). Caleb Simons qualified in the Long Jump (Saturday, approx. 10:00am) and the 400m Dash (finals, Saturday, 10:50am). Good luck at State Moguls!
On Wednesday we hosted the first elementary track and field day on the Cody E. Barker Memorial Field. Kids from Edgemont, Oelrichs and Elk Mountain competed in many events all day. Thank you to all of volunteers who made this possible, and congrats to all the competitors!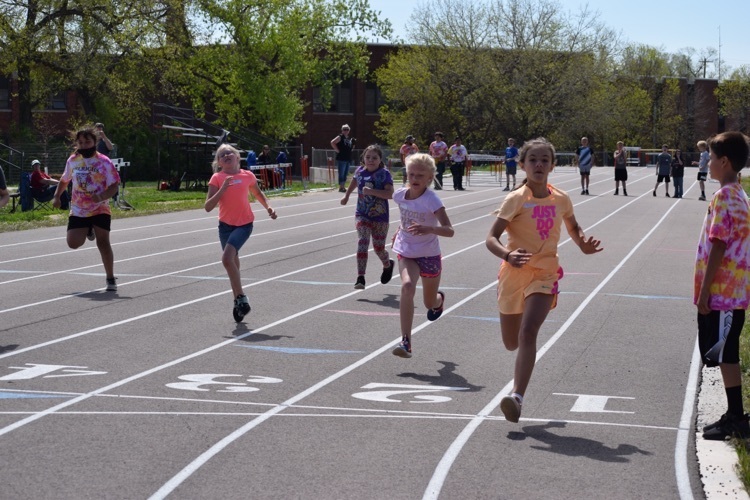 It was a good day to hike Black Elk Peak.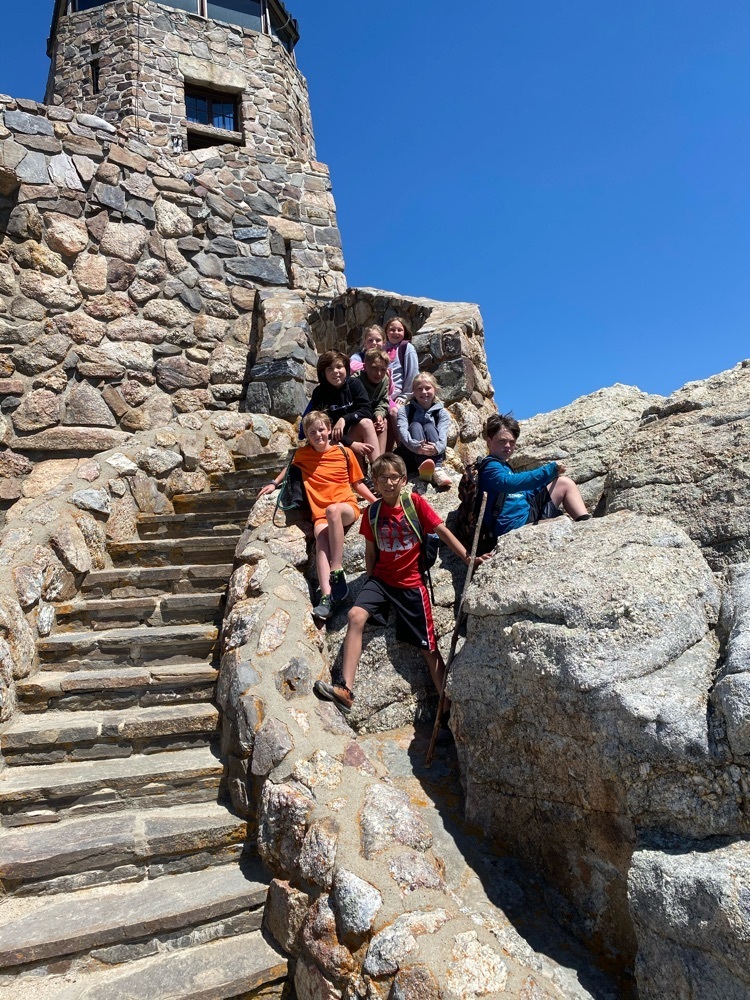 HS Track: Region 7B meet at Wall on Thursday, May 20th. Bus leaves at 6am, field events begin at 9am, running events begin at 9:45. Good luck Moguls!

The 8th Grade ELA class had their first experience with running a trial, with staff and HS students as the jury, today. They were attempting to convict or defend Lenny Small, from Of Mice and Men. The jury voted not guilty. They will run a second trial again next week!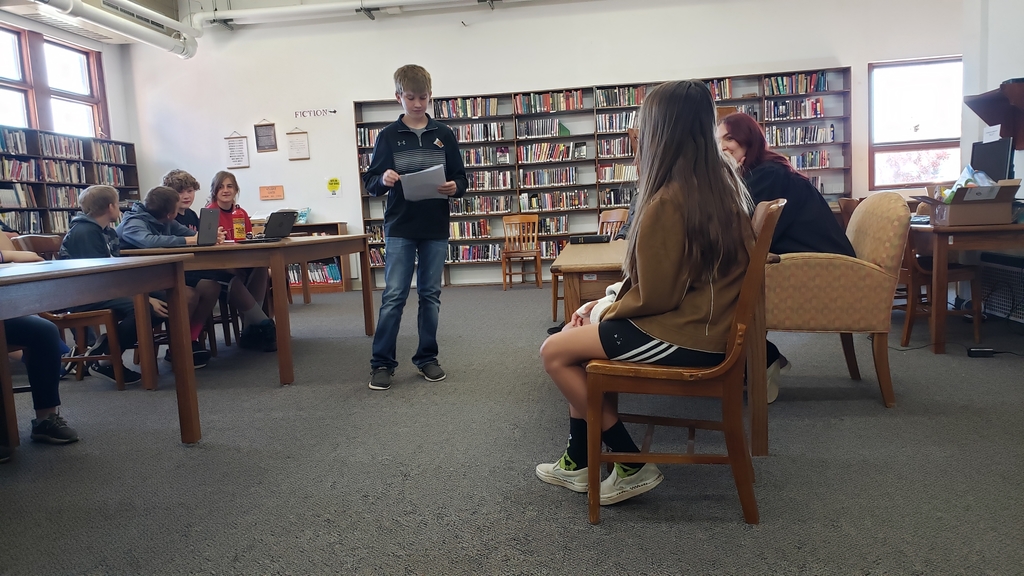 MS/HS Parents, please take 2 mins to complete this CTE Program Improvement Survey for our school and consortium! Your input on our Career/Tech programs matter! Thank you. Link:
https://forms.gle/WLYGvT4sThz9UvAt9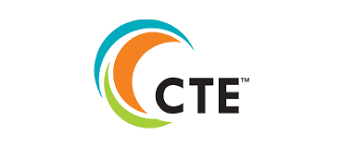 What a beautiful day for the inaugural track meet on the Cody Barker Memorial Field!
The inaugural track meet on the Cody Barker Memorial Field is well under way! Hundreds of middle school athletes are competing on our beautiful track. We are beyond grateful for the opportunity to be able to host this and many future track meets. Thank you to the countless volunteers who haven made this dream a reality.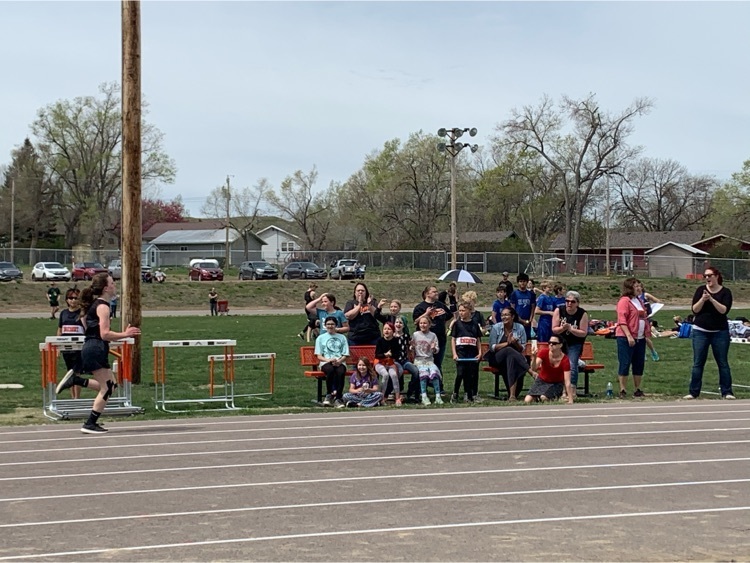 School Carnival Tomorrow May 13 from 6-8PM. Come join us in the gym for a couple hours of fun! Concessions will be available. $1 admission and $0.25 tickets. Later start to give track students time to finish with their meet

HS T&F: The 2021 Black Hills Classic in Sturgis scheduled for Saturday, May 8th, has been postponed until Tuesday, May 18h.

Ms. Neiffer at the Elks Club banquet with student essay winners, Raelee Provorse, Tavian Urban, and Calvin Tonkin.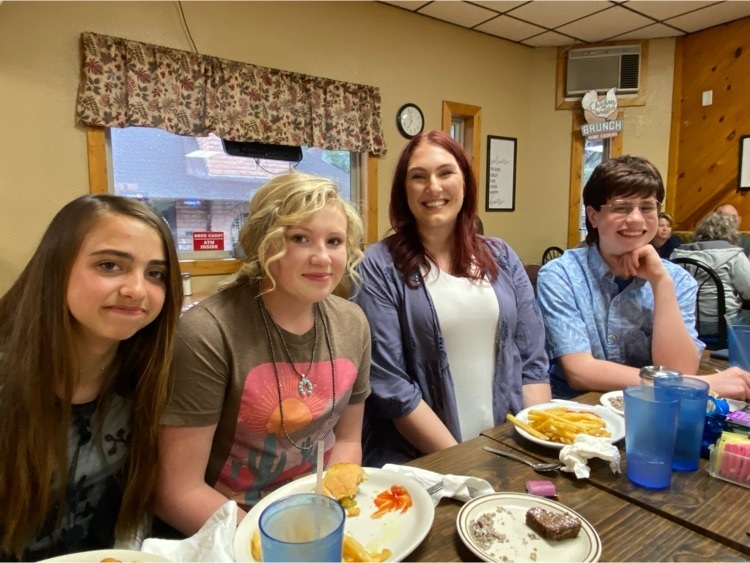 Malisa Niles, the District Manager for Fall River Conservation District, visited the Upper Elementary classroom, to talk about trees and Arbor Day. Each student was given a tree to take home and plant.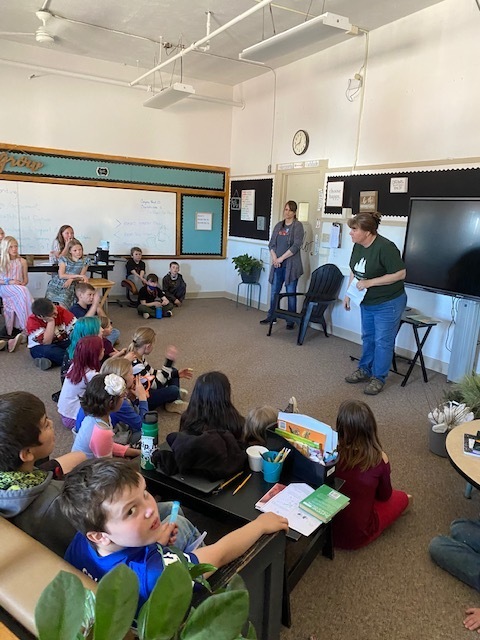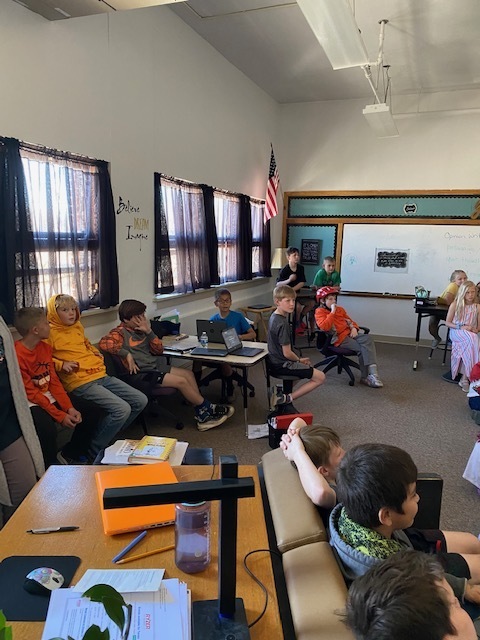 The High School and Junior High teams will travel to Morrill, NE tomorrow to compete in the 2021 Panhandle Activities Conference T&F Meet. Bus leaves at 7:00am. Field events begin at 10:00am, while running events begin around noon.

The EHS track team will be in action tomorrow, Tuesday, April 27th, at the Northern Hills Invitational at Belle Fourche. Field events begin at 11:00 am, 3200m at 11:15 am, with the rest of the running events beginning at 12:30 pm. Bus leaves at 7:45 am.

Art Fair

Parent teacher conferences are tomorrow. No school for kindergarten through 5th grade. Middle and High school dismissed at 2pm. Elementary conferences are scheduled times. Middle and High School are from 4 to 8pm in teachers classroom or virtual on Zoom. If your child is missing any items please check the lost and found cart in lobby of armory.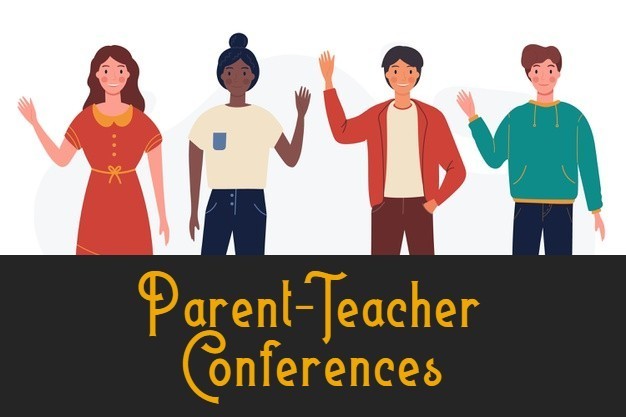 Student presentation for Mrs. Lauritsen's "Canyons" reading group. Buffalo jerky included!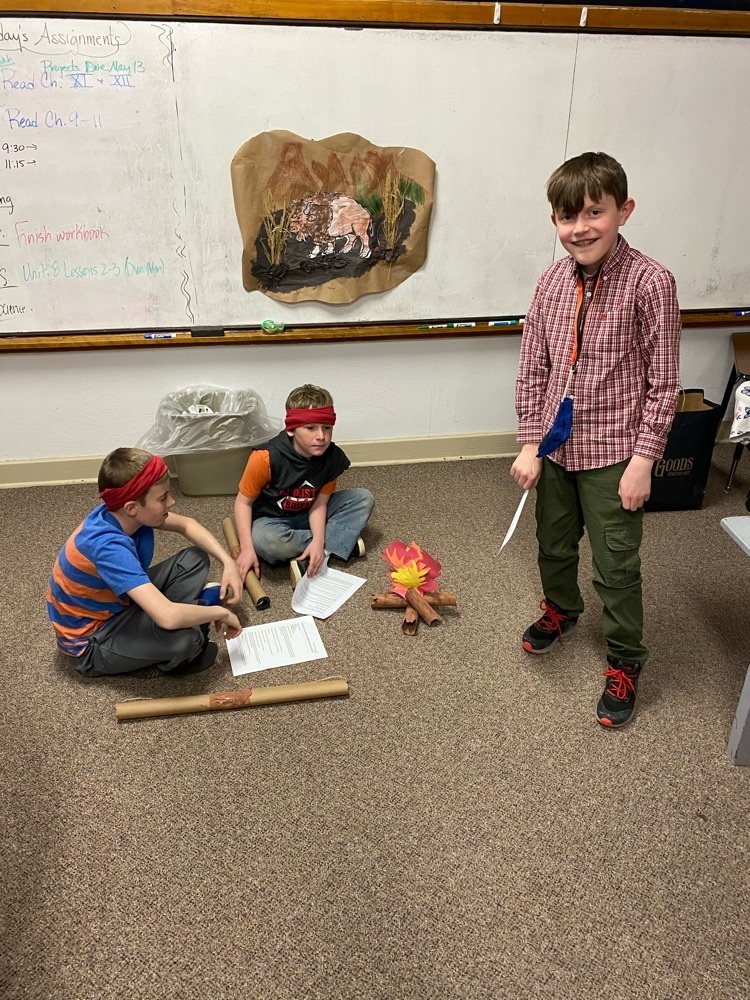 The Custer Invite is Thursday 4/22/21 at SDSM&T in Rapid City beginning at 9:00 am. The bus leaves at 6:45 am. Good luck Mogul athletes!