City Beyond the Stars - Prom Night!!!!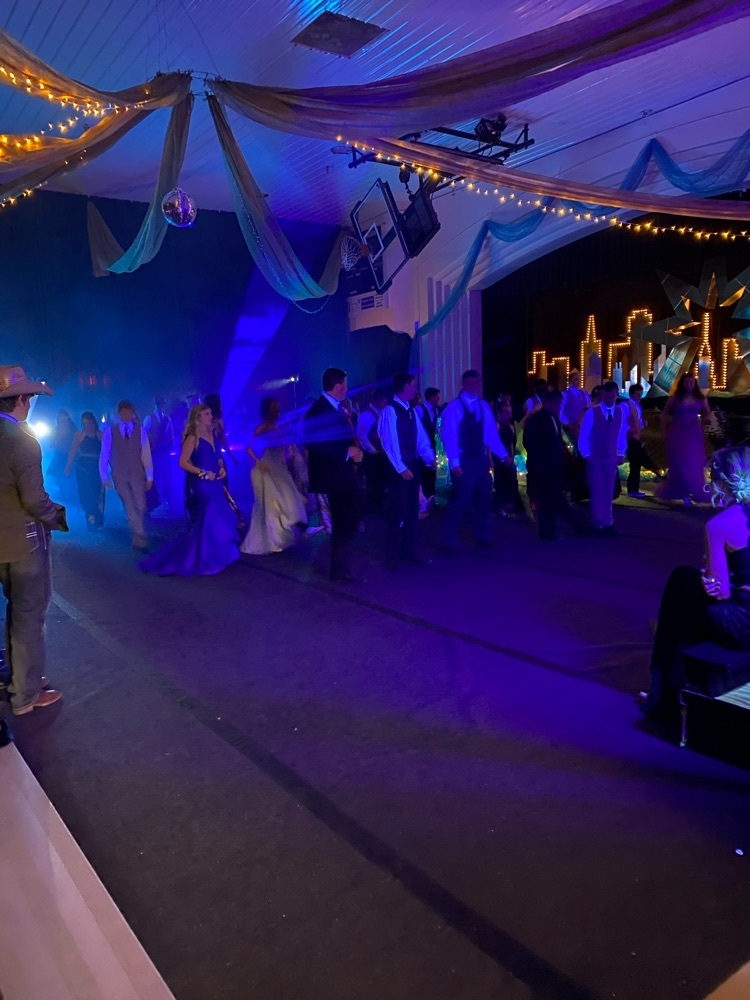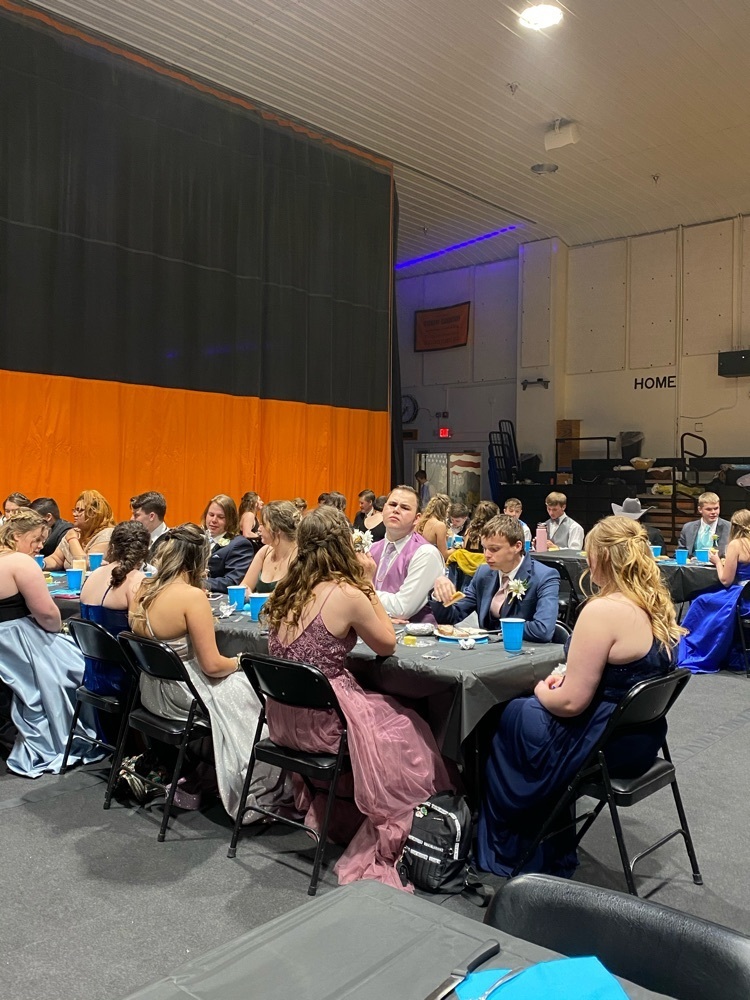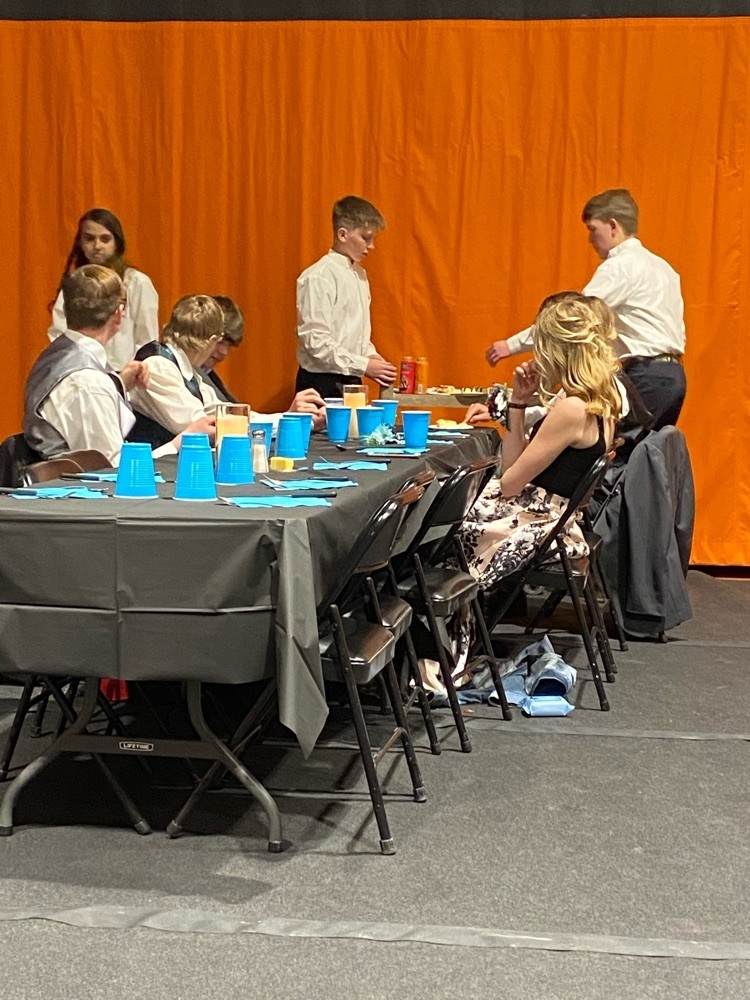 The juniors are hard at it today, decorating for tomorrow's prom.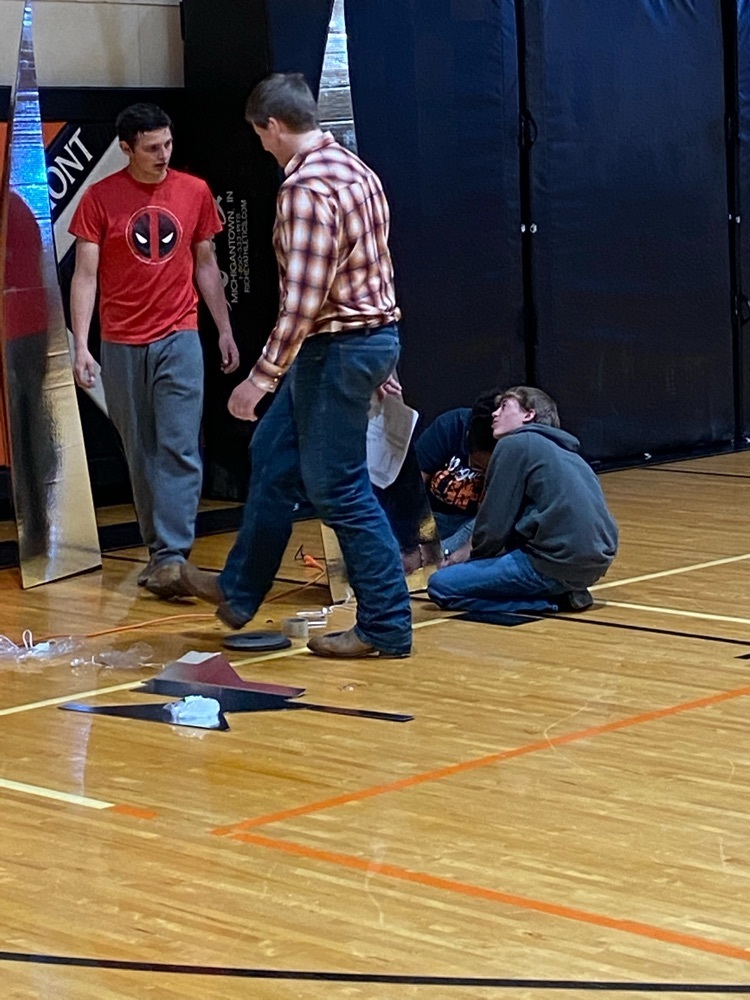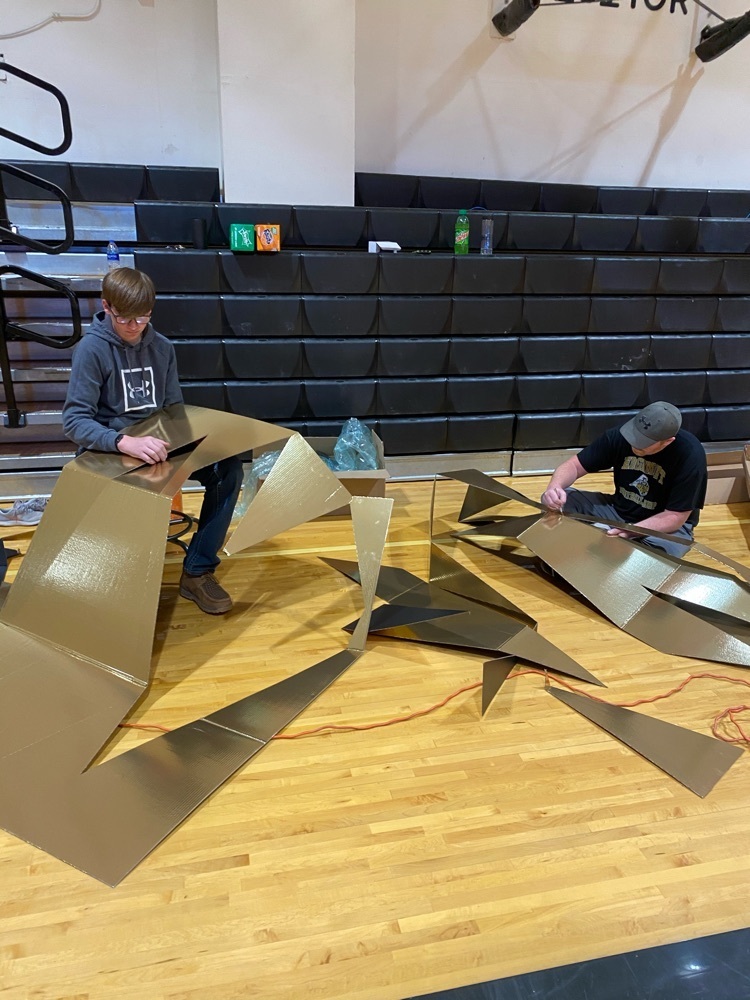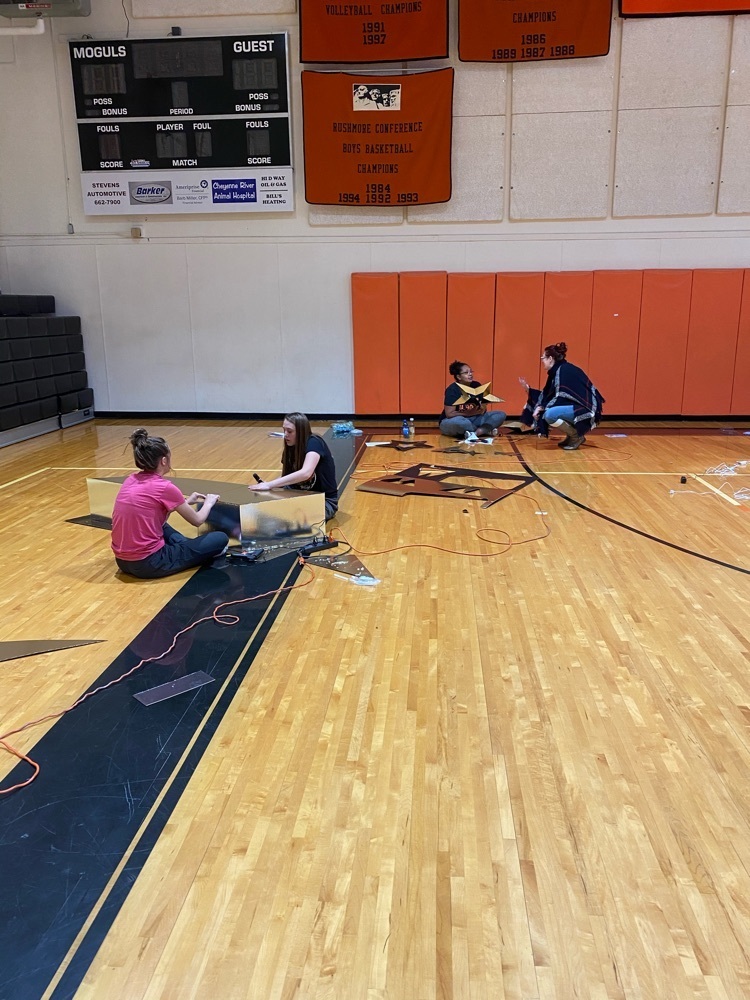 Prom is in two days!! A Little prep work before the big decorating day, with some great kids!!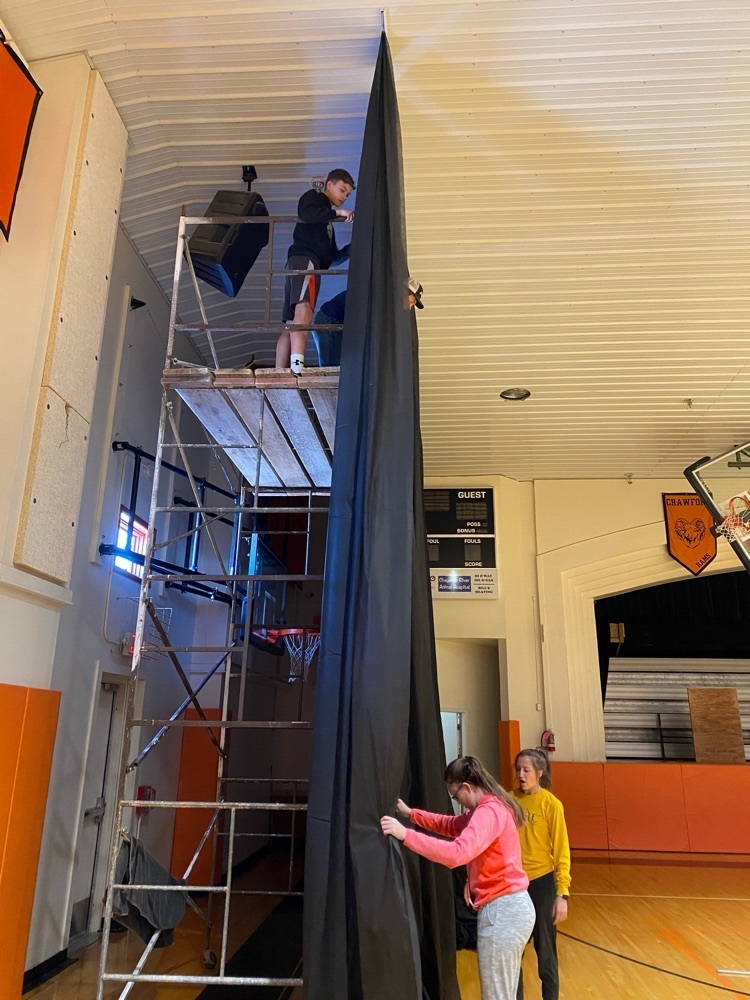 There will be no school today, April 7, as there is no electricity at the school today. Stay safe and warm!
April 1st was a day of mystery! The Primary learners participated in a Math Mystery Mayhem including lock boxes, clues, and math problem solving.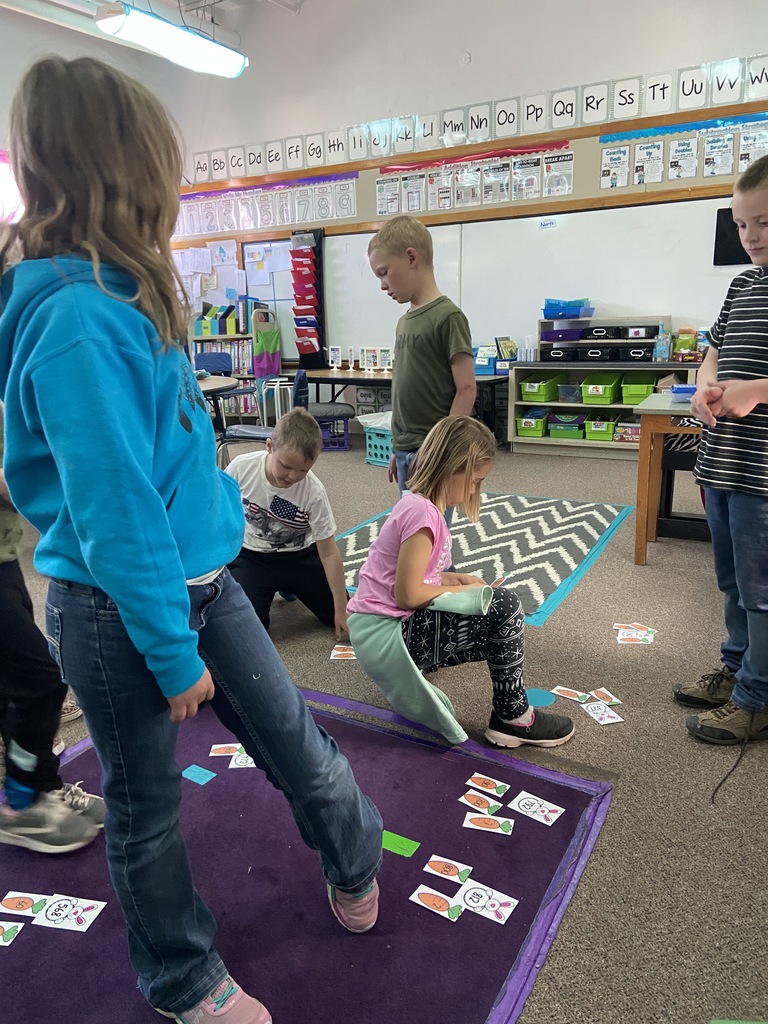 Work continued today, pouring concrete, in preparation for a new storage garage. Thanks to the generous support from community members, we will now have a place to store football and track equipment. This project is one of many examples that show how great this community really is.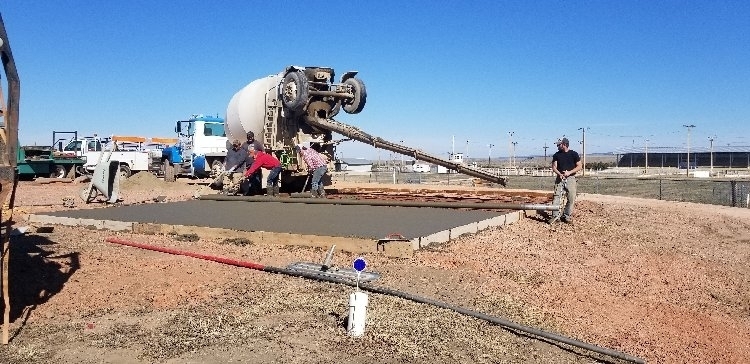 The Barker family processed pork being cooked by the sixth graders. Processing of the pigs involved learning for the Barkers, and cooking is a learning process for the sixth graders with help from Clova Wasserburger. The students will eat the sausage and homemade blueberry muffins during testing in a few weeks.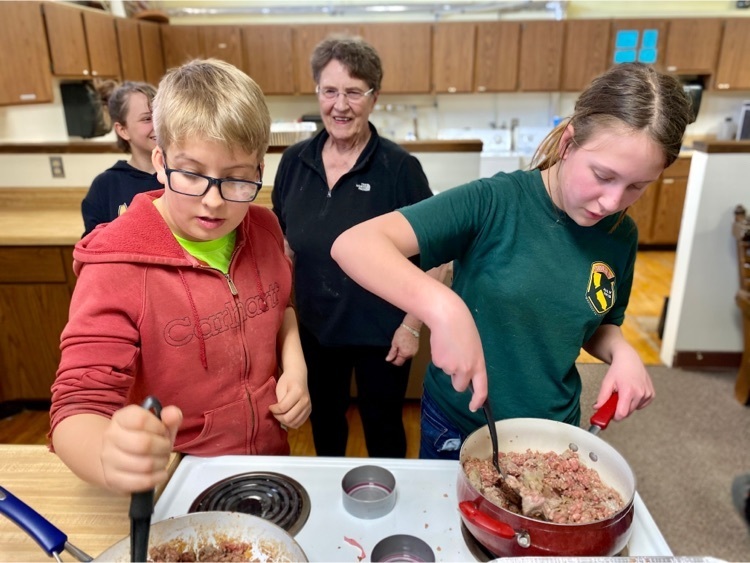 High school track kicks off their season at Douglas High School on Thursday; 9:00 am start. Bus leaves Edgemont at 6:00 am.
Activities and simulations to demonstrate the Colombian Exchange.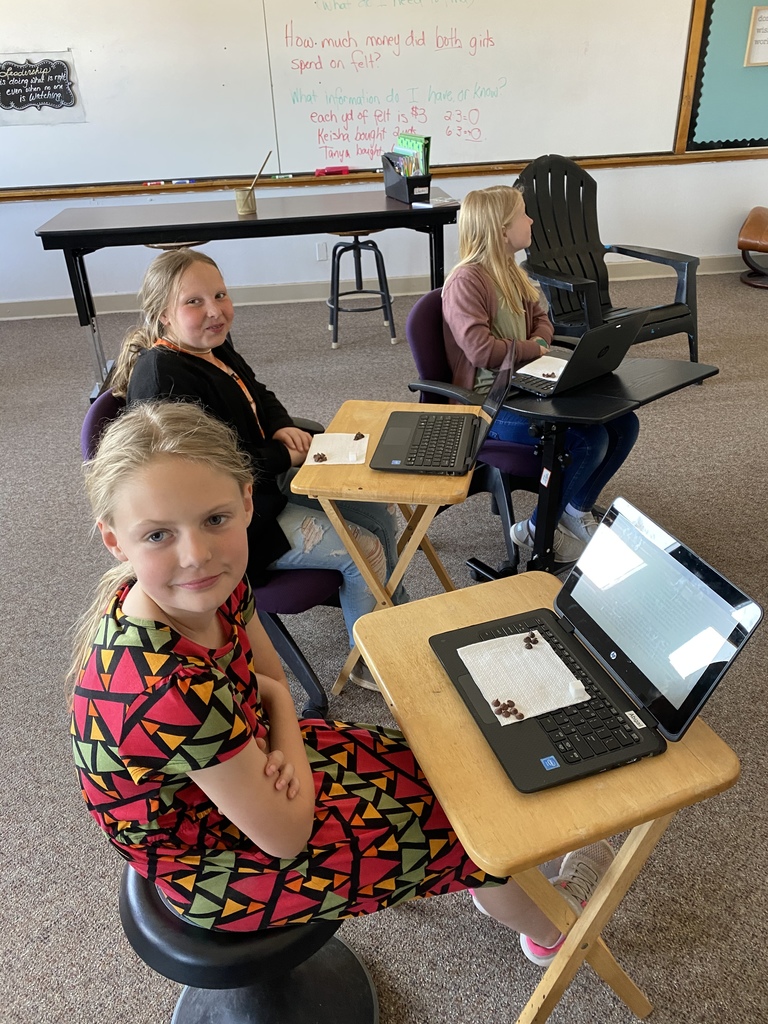 The middle school track meet scheduled for Saturday, March 27, in Newcastle has been canceled due to snow and ice.
Rocking the discussion in our book club!!

HIGH SCHOOL PLAY! "Anchors Aweigh" will be preformed Friday and Saturday, March 19-20, at 7pm in the gym. Cost is $6.00 students $7.00 adults.

Read Across America Week is March 1-5! We will celebrate with some dress-up days: Monday - Dress as a Dr. Seuss Character Tuesday - (Snoozeday) Pajamas Wednesday - Wacky Weds, Mismatched Outfit

If you live in Edgemont, please complete this five question survey to help determine the need and desire for local health services. Go to
http://www.southernhillsdevelopment.com
and click on the survey tab at the top of the home page. Thank you!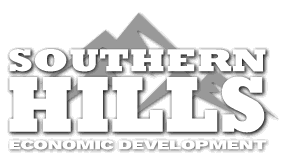 There is a Blood Drive in the Gym on Friday, February 19, 2021. Please call the school for more information or to make an appointment.